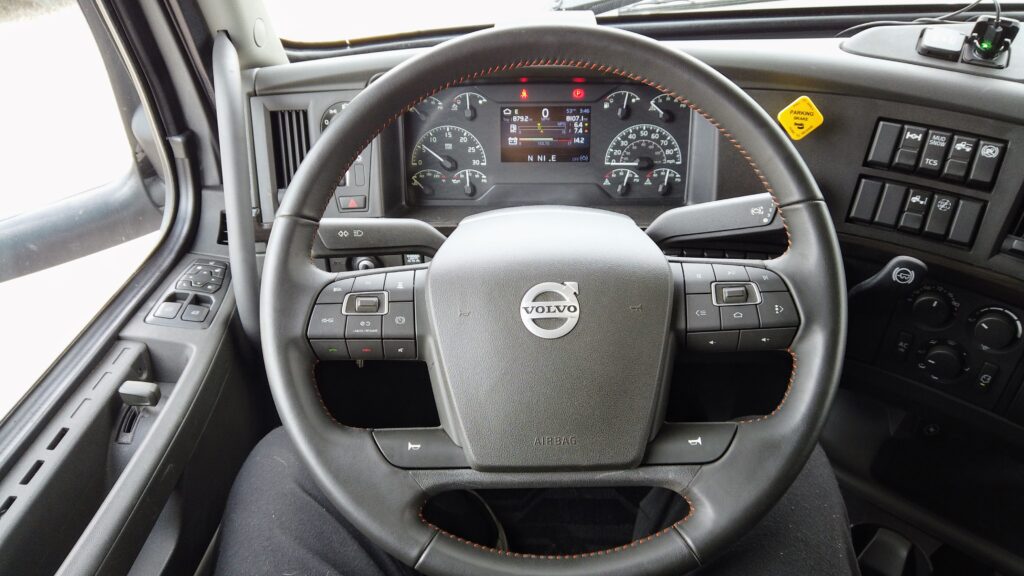 RVH Lifestyles provides a wide range of products and services for the recreational towing market. When it comes to adapting an HDT to the recreational world we try to provide complete "bumper-to-bumper" services, as well as support services for the "living on the road" lifestyle. We understand what it takes, because we live the fulltime RV lifestyle ourselves.
New trucks – We order new Volvo's or Mack's to our specialized recreational specifications. Our experience will guide you through the complex order process, and our fleet pricing reflects our relationship with Volvo. Unlike commercial truck dealers, we have a pre-configured and pre-approved truck specification that is oriented towards carrying your recreational "toys" and recreational towing. Our prices are more than competitive – we believe we can beat any price an individual can get.
Used trucks – We can advise or assist you on finding your own truck and we sometimes have demo trucks. All of our used trucks have at least a two-year warranty. We focus on low mileage "creme-puff" trucks – our used trucks typically have around 400K miles.
Truck bodies – Our bodies are designed to carry cargo and your "toys". Custom drom boxes. Custom flatbed decks. Integration of motorcycle loaders.  Exotic custom bodies like our stacker system. Bodies with inbuilt ramps to carry Jeeps. We pretty much do it all and specialize in bodies to carry your recreational "toys". All of our bodies are produced with computer-aided design (CAD) for quality and reliability. We also powder coat all steel parts for maximum corrosion resistance.
Hitches and Brake controllers – We are dealers for Roadmaster, B&W and ET/PopUp hitches and products. We specialize in ET hitches for 5th wheel towing. We are Tuson (DirecLink) brake controller dealers and can install any brake controller for you.
Conversions and Accessorization – Bring us all or part of any conversion process; singling, hitch installation, interior upfit, exterior enhancements, etc. If it can be done to an HDT then it is probably a job that we do. We specialize in accessorization of trucks; from chrome to audio/video, installation of inverters and specialized wiring, "house" battery banks, exotic accent lighting, solar-based charging systems, battery-based APUs, inbuilt generators – we perform almost any accessorization that you can imagine.
Paint and Body – We have in-house paint and body facilities to handle most repairs, including two-tone paint, hood repair/replacement and most other repairs. We can also paint your smart car to match your truck.
Interior Upfit – We do workstation retrofits, windows, add seatbelts and most other interior modifications.
Maintenance – We provide maintenance and mechanical repairs on medium and heavy trucks. Everything from engine refurbishment, to a simple oil change. We offer competitive pricing for your service needs and work on all brands.
Idle-Reduction Systems – We are Idle Free (APU) dealers and installers, and we can install most brands of idle-reduction heating and cooling units on your hauler. Have air conditioning without running your engine!
Insurance Repairs – We are authorized by most insurance companies to handle your insurance repairs. We work directly with the insurance company to ensure you get the maximum benefit from your policy and get your vehicle back in its original condition.
Truck Warranties – We offer a 36-month or 60-month warranty on your truck's major systems. This is a nationwide, third-party warranty and is available on trucks ten years old, or newer – no mileage restrictions. Because these trucks are not used commercially we have special provisions in our policies that can save you money and give you additional features as compared to the typical commercial warranty offered by a truck dealer.