DRV Replacement Pin Box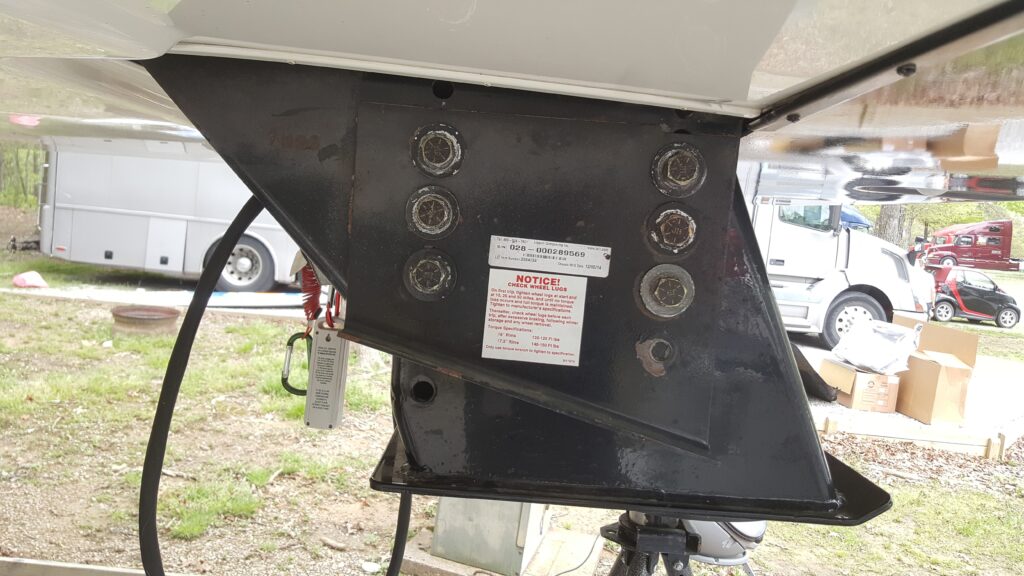 RVH Lifestyles has designed a replacement pin box for use on certain DRV fifth wheels (and certain other brands using Lippert components). It is intended to be used on HDT's and MDT's. It pulls the kingpin back to 63" from the front gooseneck (storage compartment) of the trailer. It retains use of the pin box rails from the original DRV hitch and replaces that pin box with a pin box that moves the kingpin more towards the rear of the trailer. This accomplishes several things:
It increases the pin weight a little, which is a problem on many DRVs. The ideal pin weight for use with an HDT or MDT is in the 22-25% region (of the total RV weight). Many DRVs can not achieve that with the existing pin box. This pin box will help, but alone will probably not achieve optimum pin weights.
It snugs the trailer closer to the truck, reducing overall length by approximately 18-20" vs. the Mor/Ryde anti-chucking pin box , and provides a better aerodynamic environment.
It provides a stronger pinbox – this pin box is rated at 32,000 lbs.
It provides a more durable pinbox – it is powder coated, which reduces rust.
Additional information and fitment details are HERE. NOTE: these are presently backordered (as of 4/25/23).
Drom Box
Drom boxes provide extra storage on your truck bed. Our drom box is designed to sit on the deck, and is six feet wide, seven feet tall, and 16″ deep (outside). All of our beds are structured to accept a drom box – either initially or as a future purchase.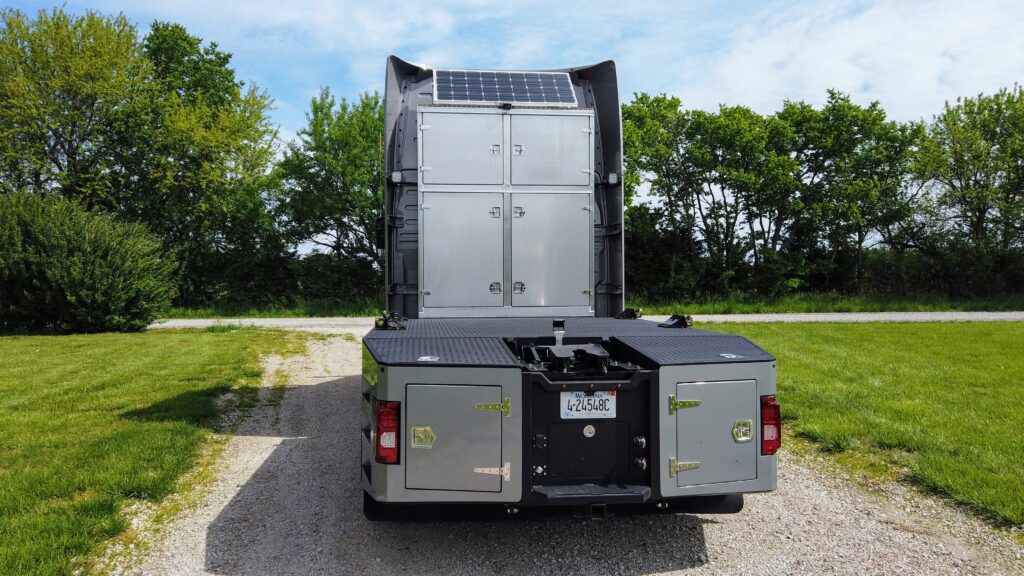 Our steel boxes are fully powder coated, both inside and out. All hardware is high-quality stainless steel.
For additional information on Drom boxes click HERE.
Chock System
As part of our smart car bed system, we supply chocks specially designed for use with smart cars. These are designed to clear the low bumpers and to offer a complete solution to securing your car. They can also be used for other vehicles.
If you are building your own bed we offer these as an accessory that you can purchase. The chocks are fully powder coated, which mitigates future degradation of the chock. The kit consists of four powder coated chocks, each with a lashing winch, four straps, and L-track hardware.
For additional information, click HERE.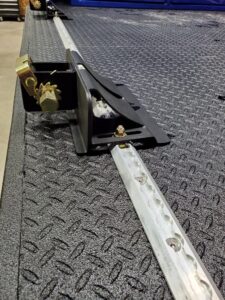 Electrical and Lighting Solutions
From prebuilt electrical boards, proper lighting, inverters, generators, house battery banks, charging solutions, solar panels, Boogey Lights accent lighting, brake controllers, etc. – we can add any electrical or lighting accessory to your truck.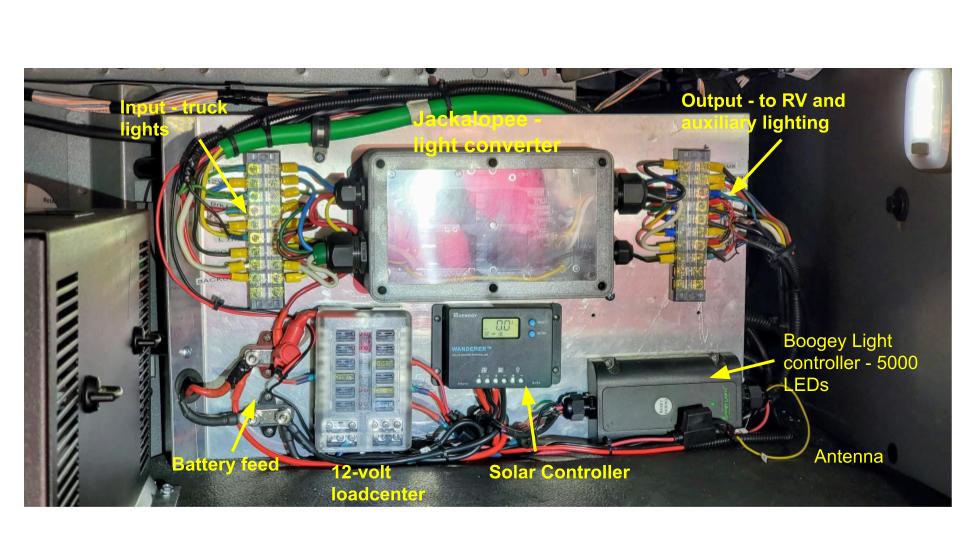 We specialize in electrical, and we do it right. We use proper wire sizes, marine grade heat shrink terminals, and higher grade components than many other installers. We isolate all our electrical from the truck systems, so there is less risk of interaction between the truck and add-on components.
For more on our electrical solutions, click HERE.